About CAVA
considered as one of the premier cardiology practices in Michigan. Established in 2000, our 14 board certified cardiologists and 4 mid-level providers, provide services at 6 office locations and multiple area hospitals.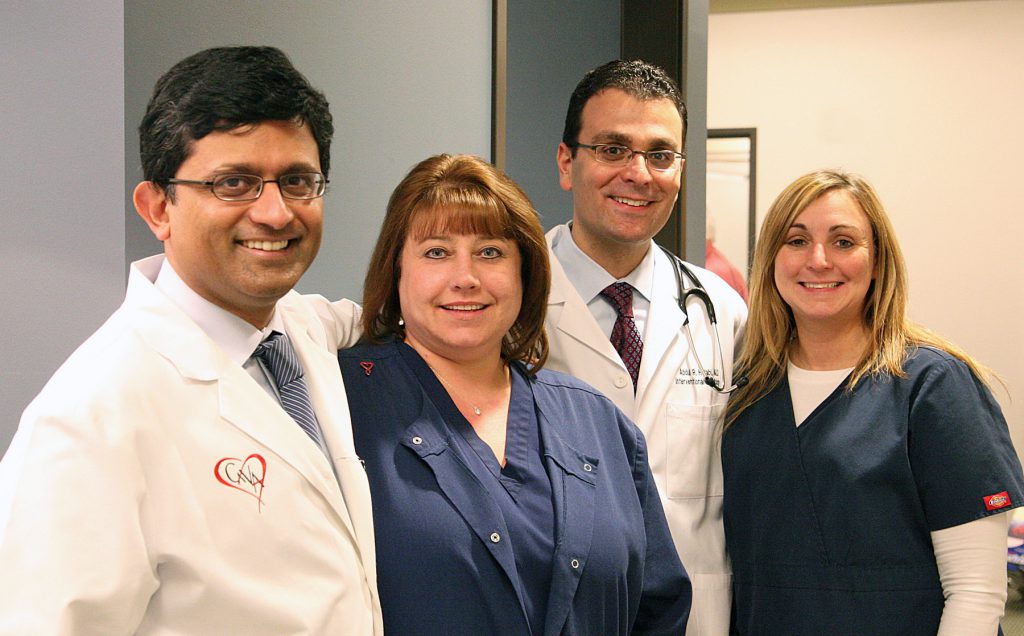 Our cardiologists were trained at the most prestigious programs and universities around the world with the most advanced cardiac and vascular diagnostic and therapeutic techniques. Our multiple locations throughout Oakland County provide our patients the convenience of cardiovascular care in their own communities. Our diagnostic testing centers are accredited for Nuclear Cardiology, Echocardiograph and Vascular Testing by the IAC (Intersocietal Accreditation Commission), the industry's benchmark demonstrating the highest quality in patient care.  Our diagnostic imaging program is staffed with certified technicians, using the most advanced equipment.  Our mission is to provide compassionate, comprehensive medical care and maintain the highest level of service and confidence for our patients and their referring physicians.
We provide a full range of diagnostic and interventional cardiology and vascular services.  Our expert physicians are specialists in cardiac consultation, surgical cardiac clearance, cardiovascular risk factor assessment and disease prevention, arrhythmia diagnosis and management, pacemaker and defibrillator implantation and management, and interventional and cardiac and vascular procedures.
Our practice focuses on leadership in the fields of cardiology and vascular medicine.  Our Cardiologists hold directorships at many of the region's most prestigious hospitals and participate in cutting edge research in the advancement of both cardiology and vascular disciplines.  Over the last 10 years our physicians have grown tremendously in the area of endovascular intervention offering our patients the most advanced alternatives to conventional surgery saving them discomfort and months of recovery.
Diagnostic testing modalities include: Nuclear Cardiology (pharmacological and stress), Routine stress testing, Echocardiography, Stress Echocardiography, Vascular Ultrasound (Carotid, Aorta, Renal, Venous, and Arterial). Our arrhythmia services include: Holter monitoring, Event monitoring and Trans-telephonic pacemaker and defibrillator interrogation.
Wonderful!! His caring and helpful ways go way beyond a doctor's care. He definitely "looks out" for his patients in every medical sense of the word. An excellent cardiologist!
In appreciation of your talent and dedication-Dr. and his whole staff! Thank you very much!
Coming to you as an emergency patient, I have been extremely happy with the care I have received from you. Years ago my wish was to live to see the year 2000-I made that. Now my wish is to be a millionaire…Thank you!
Thank you for caring for me. Thank you also for taking time during office visit and not making me feel like a number.
You're the "best of the best!" I'm blessed, fortunate and proud to have you for my doctor. You're an excellent cardiologist who is kind, caring, warm and friendly. You will always be one of my favorite people.